Drawing competition
'The energy of minerals'
This competition is aimed at children under the age of 13 who love drawing. Between 10 and 12 November, bring your original creations along to the information desk of Expominer and you could win a fantastic prize!
Participants should submit a drawing of minerals or fossils that are a source of regular or green energy, raw materials for fuels (e.g. coal, oil, gas, etc.) or other essential minerals that form part of the devices used in renewable energies (e.g. batteries, solar panels, etc.). The format should be size A3 paper or cardboard (29.7 x 42 cm), giving the details of your school on the back: name, full address and telephone number, and the name and surname of your teacher, as well as your own personal details: name, surname, age, school year, address, telephone number and email address.
Let your imagination run wild and start drawing!
Daily contest
Come to visit us at Expominer, fill out the participation paper with an original response and get a fantastic mineral every day.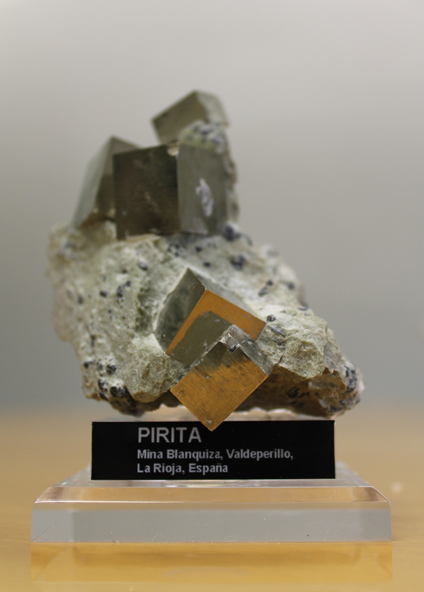 Social networking contest
Become a fan of our Facebook profile or follow us through twitter and Instagram and find out how to get this unique geode in the world valued at 400 €.